And here's another picspam especially made for the current challenge at
picspammy .
This time the picspam is about my favorite scenes from Dollhouse 1x08 "Needs". That episode was so amazing! Seriously, if you're not watching Dollhouse already, you're missing something, because it gets better and better. @FOX: Season 2, please!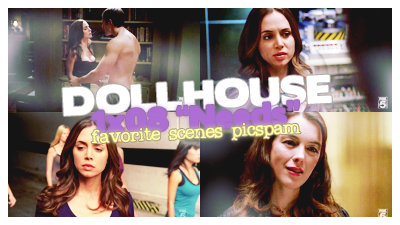 DOLLHOUSE
1x08 "Needs"
Scene:
Opening scene; Paul Ballard dreams of Echo/Caroline entering his apartment...
Comment:
One word: HOT! Everybody, please ship Echo/Paul, I think Eliza and Tahmoh have a great chemistry (just watch their appearance at the Comic Con last year!).
Scene:
Echo/Caroline confronting Topher...
Comment:
Eliza!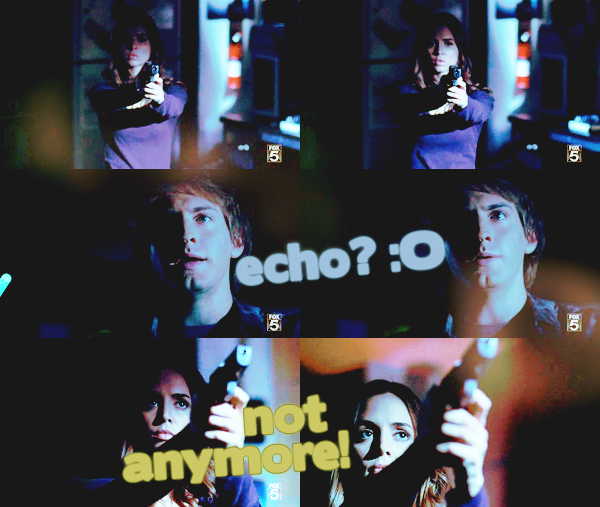 Scene:
Caroline confronting Topher, telling him what he does is wrong and then Adelle enters...
Comment:
I just loved this scene between Caroline and Adelle, esp. Caroline telling Adelle that she's violating human rights...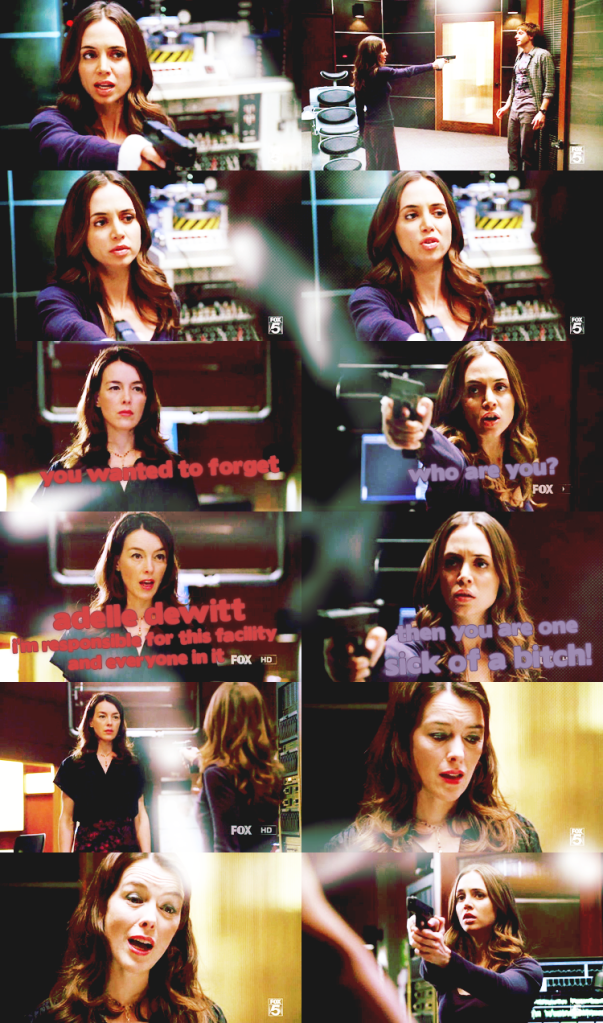 Scene:
Victor and Sierra hiding, shortly before they "fall asleep"...
Comment:
<3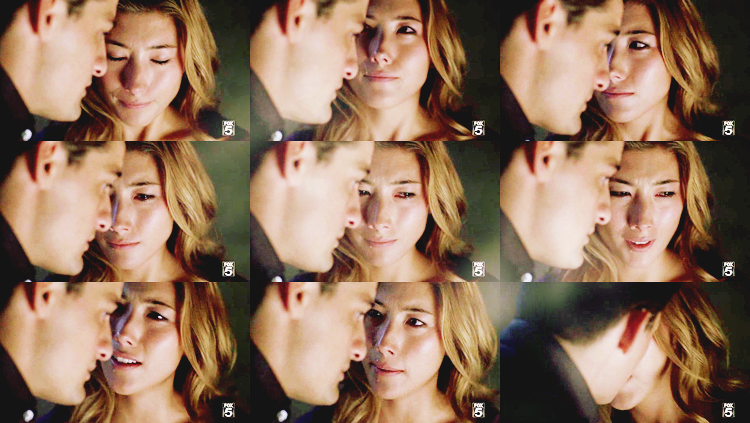 Scene:
November finding her daughter's gravestone.
Comment:
Hearbreaking.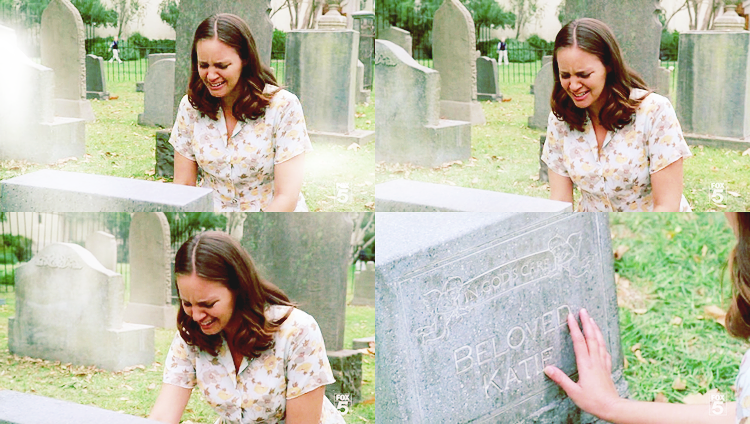 Scene:
Caroline forcing Adelle to let everybody leave...
Comment:
Best scene of the whole ep!
Btw,
syxstring
did an awesome
picspam
focussing on this scene!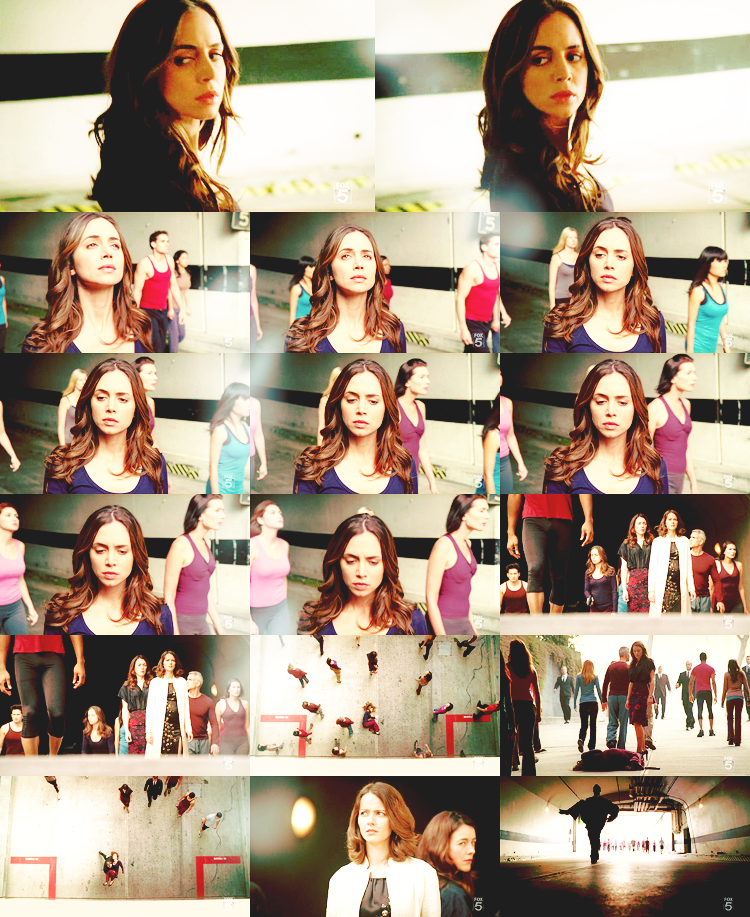 Sources: caps were made by myself




*** IT'S ALL YOUR FAULT
- a supernatural/veronica mars crossover video
*** SCREAM
- a supernatural video
*** SOMETHING ABOUT YOU
- a true blood video
*** GIMME MORE SUPERNATURAL
- a britney/spn video made by me

--- PIC SPAM #005: Buffy the Vampire Slayer - sad scenes
--- PIC SPAM #004: Tru Calling 1x01 "Pilot"
--- PIC SPAM #003: 2008 Review
--- PIC SPAM #002: Britney Spears

+++ GRAPHIC POST #066 (incl. bsg, btvs, csi: miami, dollhouse, ncis, spn, weeds etc.)
+++ GRAPHIC POST #065 (incl. interest icons, dollhouse, himym, the oc, spn etc.)
+++ GRAPHIC POST #064 (incl. american idol, the closer, damages, dollhouse etc.)
+++ GRAPHIC POST #063 (incl. dollhouse)
+++ GRAPHIC POST #062 (incl. eliza dushku)
+++ GRAPHIC POST #061 (incl. american idol, charmed, heroes, the oc, tru calling etc.)



+ credit cool_graphix when using
+ comments make my day
+ do not hotlink nor customize
+ feel free to FRIEND

++ affiliates; font guide; resources